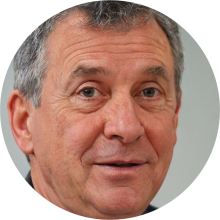 My name is Ian Russell, and I'm the founder of Corbin Shlohmo Tour. I'm a professional mastering engineer and owner of corbinshlohmotour.com, and I host the podcast.
When I'm recording, mixing or mastering, I have only one goal in mind:
I want people's jaws to drop.
I want them to look at me, thunderstruck, and say – "This sounds incredible !" Or maybe even better, I'll be chatting casually to someone and something I've worked on will be mentioned, and they'll say – "wow, I love the way that sounds, it's one of my favourite albums ever".
Over the last twenty years I've worked on literally thousands of CDs, DVDs and Blu-rays for all of the major record labels, TV stations and independents, including several number one singles and award-winning albums.
I've also developed two plugins, which received an award in 2012, which helps you achieve optimal audio dynamics for your music, and competitive loudness for online streaming.